If you are having trouble saving Canva to Display NOW, follow these steps to get back up and running.
If you need help with the Canva designer itself, please visit canva.com/help
Unable to save Canva to Display NOW Manager?
If you have more than one person collaborating with you and you both are sharing the same Canva login, you may have to disconnect and reconnect Canva to Display NOW Manager.
Step 1: From any design, click the Share button and select Display NOW Manager from the menu.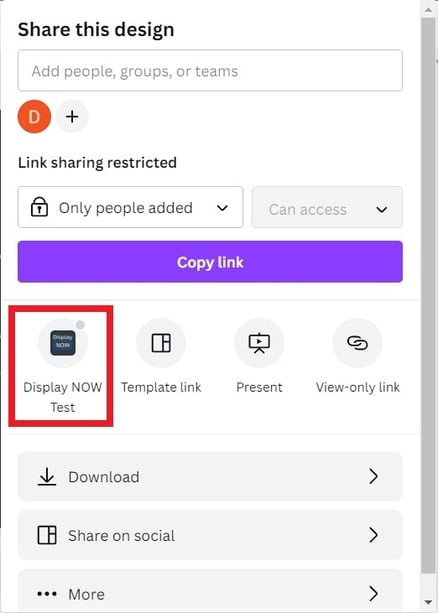 Step 2: Click the ... button to show you more options.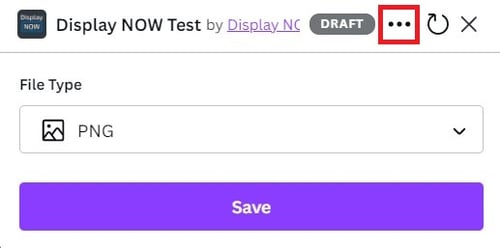 Step 3: Disconnect Display NOW and reconnect it.
When more than one person uses the same Canva account the connect between Display NOW breaks. Once reconnected, it should be fully functional.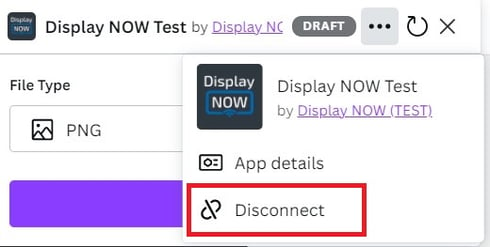 If it's still not working, please feel free to reach out to us via chat. We'd be happy to help.