Sign up for Display NOW Digital Signage Manger.
This is your one stop shop to manage all your screens from anywhere, any device.

If you are new to Manager and want to sign up with an email address, click the sign-up link to get started.
You can also sign in with Google or Microsoft (recommended). It's secure and there's no additional password to remember.
You can sign in with either your Microsoft and Google account. We leverage single-sign-on with these providers to keep things secure and simple.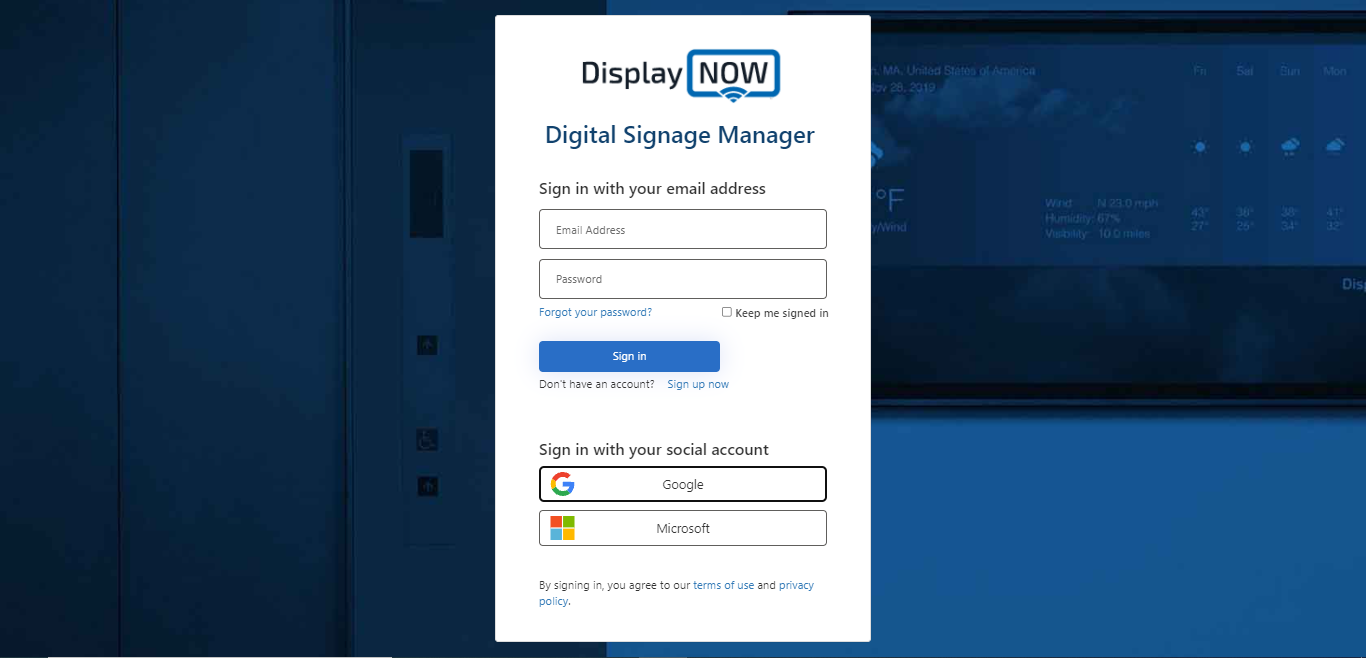 Once you have created an account. Our system will walk you through our three step setup process. It takes just 60 seconds to create your first digital sign and you don't need anything else to see one in action.
Step 1: Add a Media


The media tab is where you add content that you want to show on a display. You can upload images, point to websites, show templates, and even upload YouTube Videos.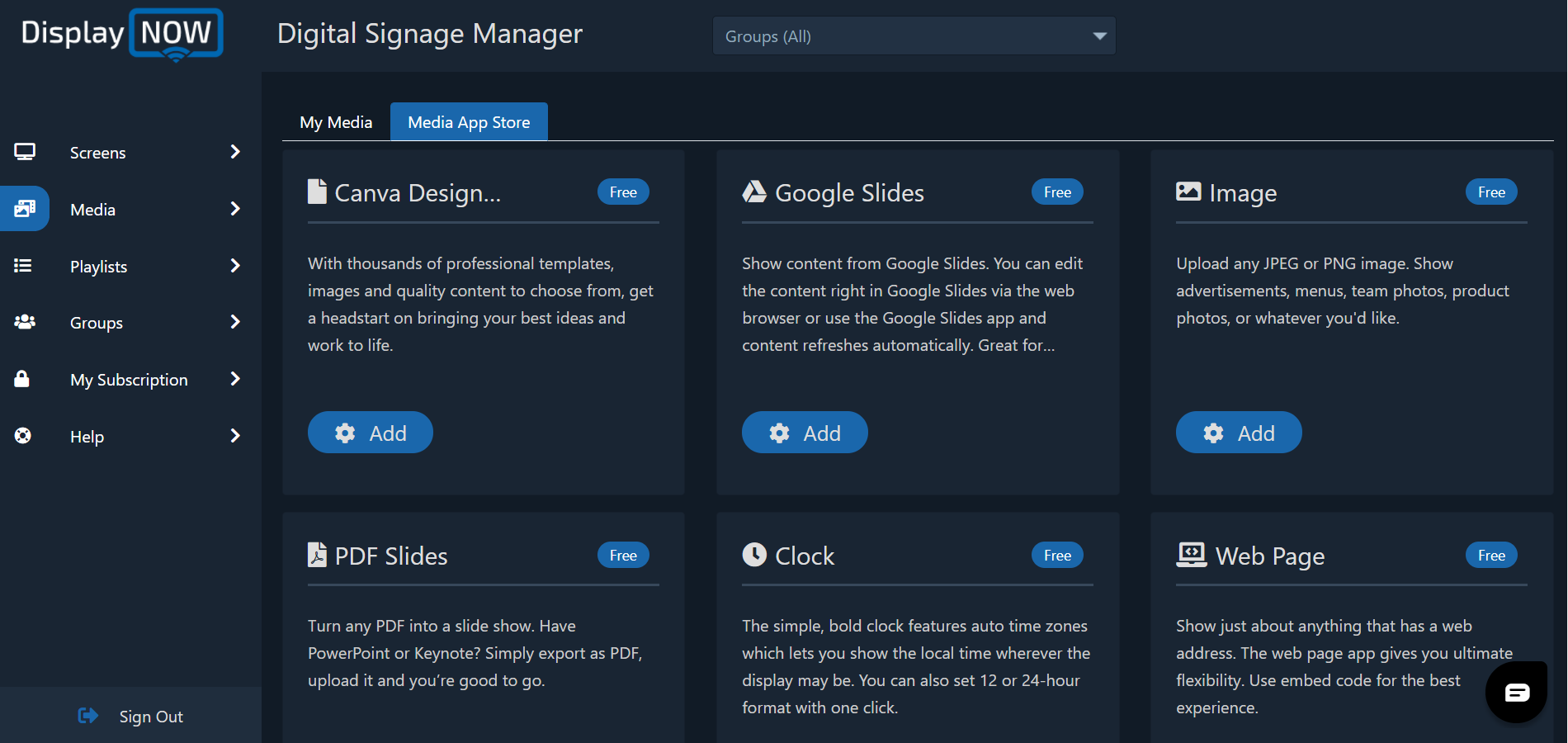 Step 2: Add Playlist
After you have some media, simply head over to the Playlist tab and click the Add Playlist button.
Name your playlist. It can be anything!
Select the media you've created.
Type in select that number of seconds you want that media to shown for.
If you have already paired a screen, you can select the screen(s) to want to show this content directly.
Once you've added a display and associated it with a playlist, your presentation will begin. You can check the status of your displays via the display page. Screens that are actively showing content and will show as Online. The remote preview gives you peace of mind and shows what's being presented.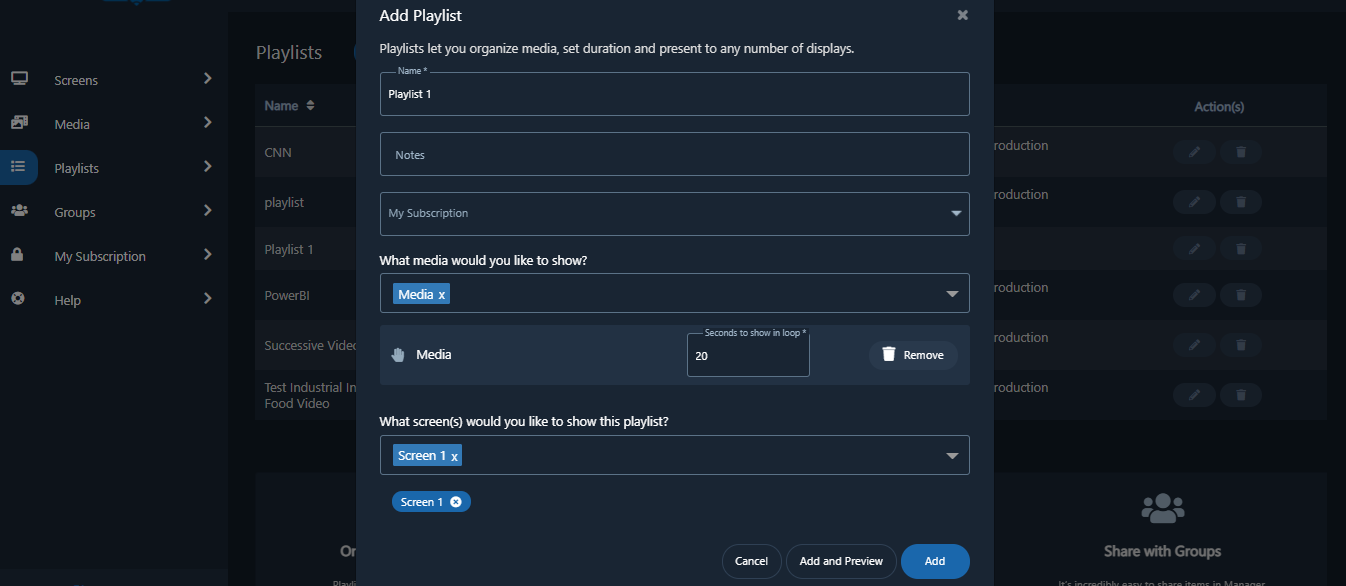 Step 3: Add Screen

In order to show your content on a Screen, you'll need to install an app called a "Player". Some screens come with support for apps built-in (Smart TVs, tablets, etc). There are a number of options out there. If you need help, visit our player page to help you select a setup that works for you.
Here are the direct links to install our Player app. It's available on all latest browsers , Fire TV , Google TV , Windows , and Android devices .
The app connects with Display NOW Manager and shows content on your screen. It should look like this. You'll be presented with a four character Player Activation Code: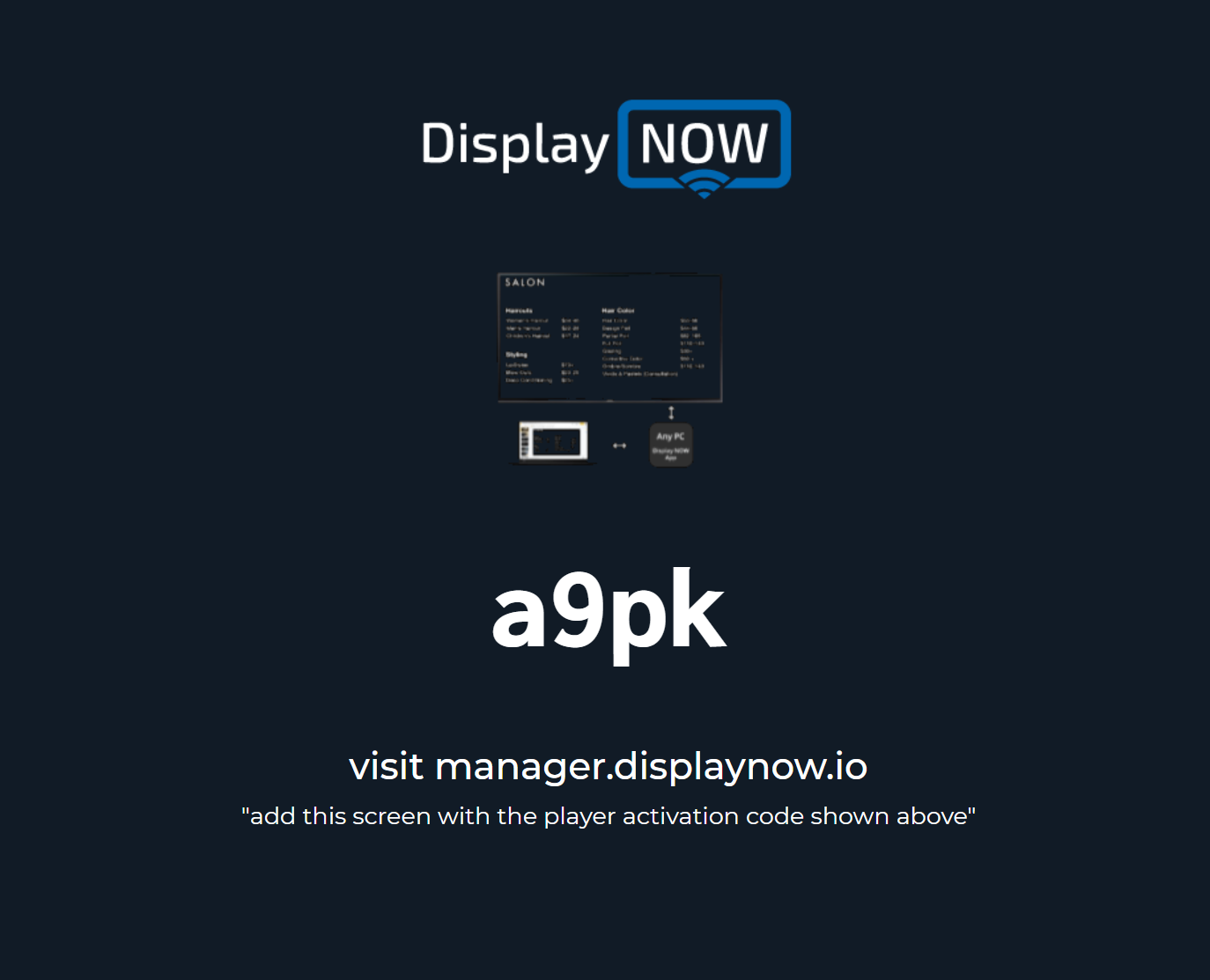 When you have the code, head over to the Screens page and click the Add Screen button.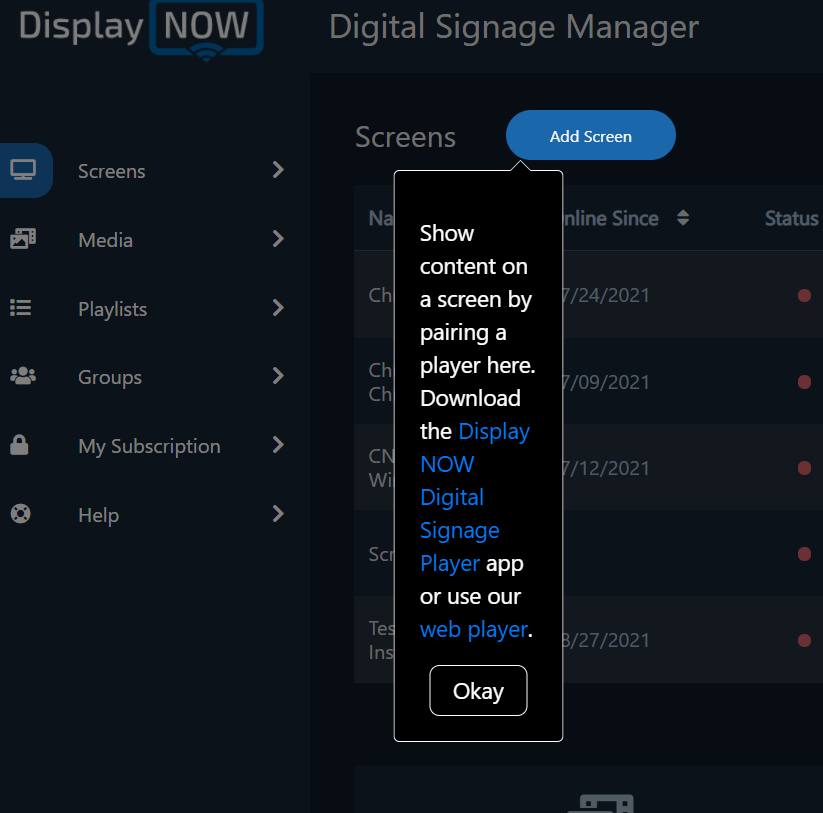 Add Screen
Name your Screen
Select the player you are using
Enter the Player Activation Code that's shown in the Player app (it's not case sensitive)
Select a Playlist to show on your Screen.
Your media will begin showing on your screen once you click Add.