Easily bounce back after a power outage with Display NOW.
If there is a power outage, we've got you covered. Simply flip a couple of switches in the Display NOW Player App and all you have do to is turn your TV back on. Your content will your resume playing your screen without any intervention.
When you install the Player App for the first time, you'll be prompted to enable these features.
If you would like to turn these features on manually or check to see if they're enabled, head over to Display NOW Player App Menu by clicking this button on your remote with the Display NOW Player App open.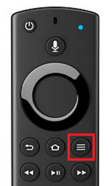 You'll see two options in the Player App Menu, turn on "Re-launch app if it is closed" and "Autostart app on device startup."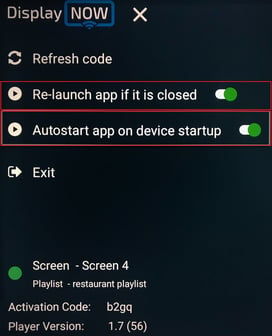 With these switched on, the app will restart after a 90 second delay if it's closed or if there is a power outage. The delay is there incase you need to quickly access the device settings. If you need more time, simply turn off "Re-launch app if it is closed."
Don't forget to turn "Re-launch" back on to help keep your content front and center.
If you run into any problems, feel free to contact us so we can help you out.