Display NOW let you show your very own videos from your computer or phone on your screens. In just few simple steps, you can display any video content you like.
Step 1: Navigate to Display NOW Manager > Media > Media App Store > Video.
Click on "Add."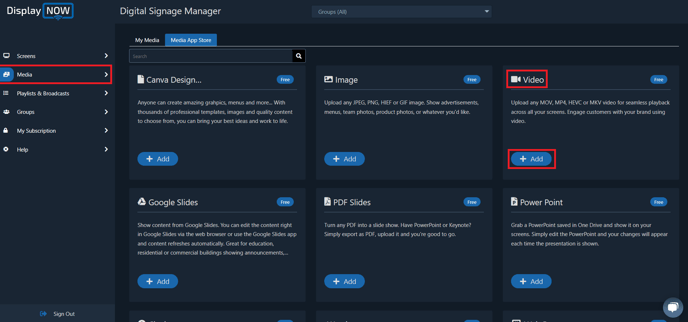 Click and "Choose file" and pick any video content you want to display on your screens.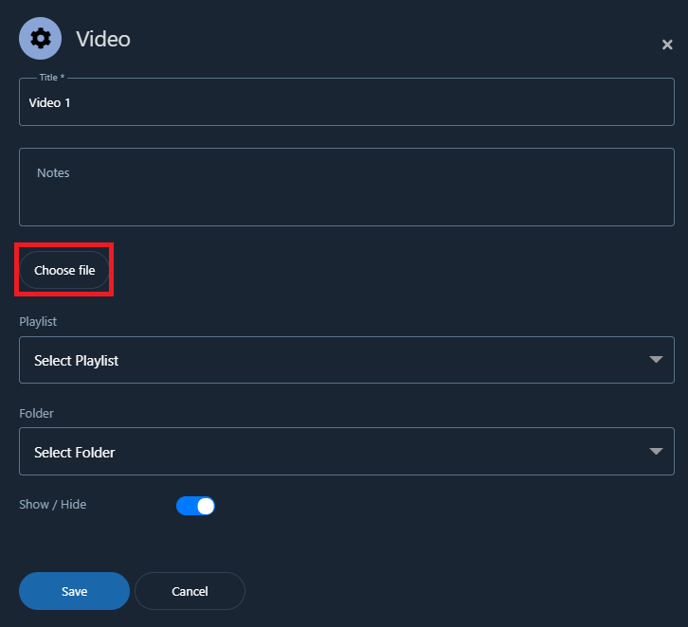 Once you've picked out the video you want to show on your screens, click on "Open" to add the video to Display NOW.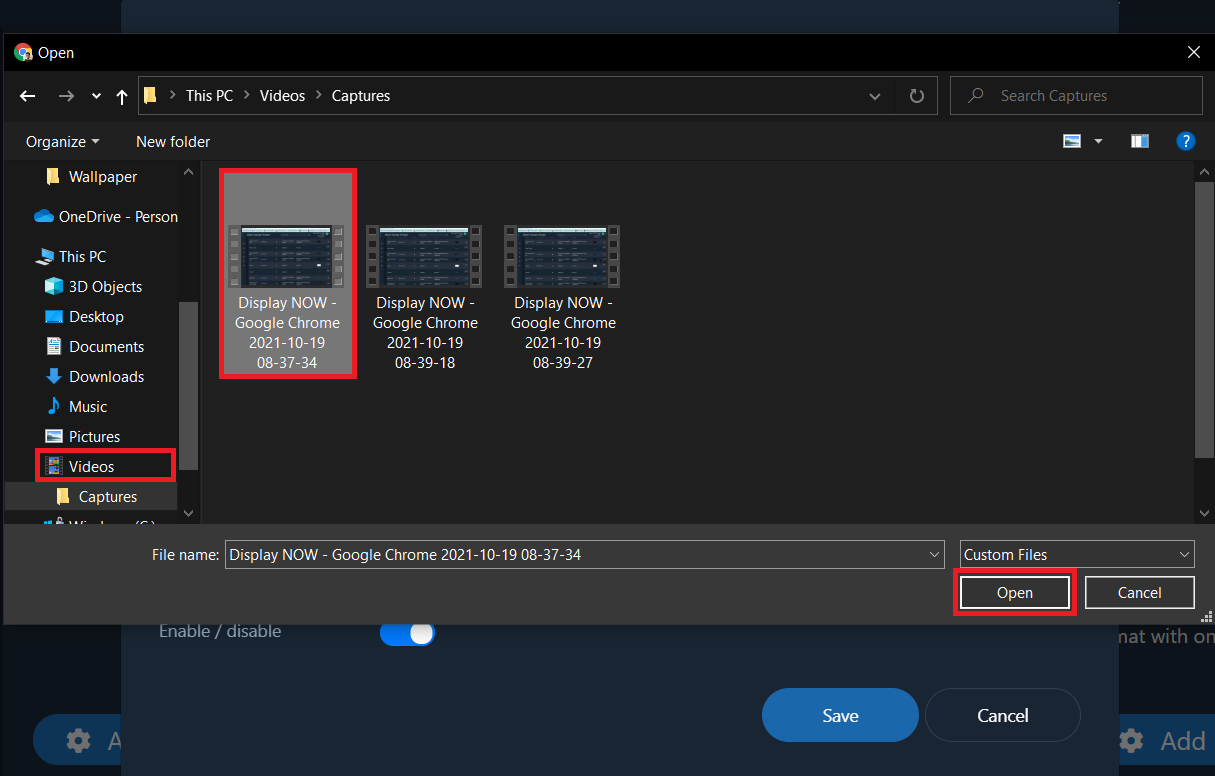 Once you have selected your Video, you can add notes to remind you what are contents of the video (optional).
Select the playlist that you want to present the Video in.
Once done, click on "Save."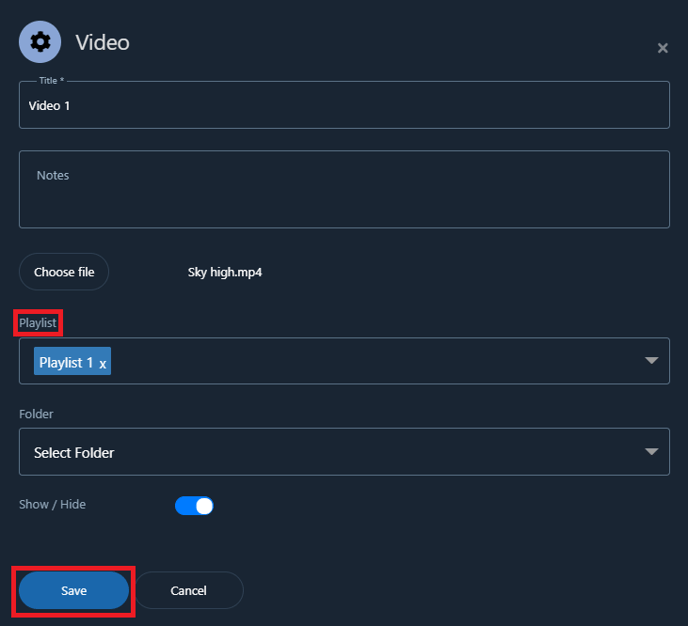 Step 2: Update the Playlist.
Head over the Playlist tab, select your Playlist and click on "Edit."
You can also create a new playlist if you'd like.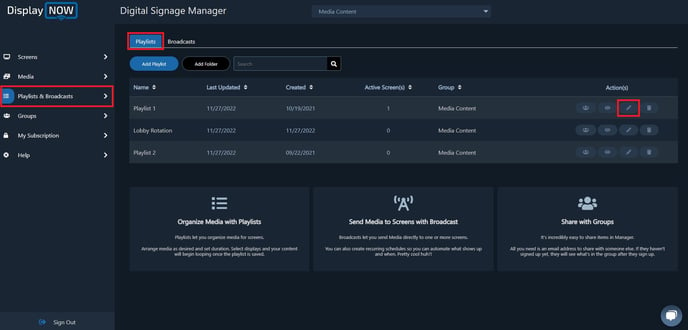 Add Notes to remind you what content is in that Media. (Optional)
Select Video 1 (or whatever you named it) as the Media you would like to show on your screen.
Select the number of seconds you want the Media to be played for in a loop.
Select the screens you want the Playlist to be shown on.
Click "Update" and you're all set. The Media then will be display on your screens.