We make it extremely easy to send your Canva designs to your screens from canva.com or the Canva mobile app.
Canva has numerous templates you can choose from to create anything you want like menus, presentations, posters, flyers, and many more. If you want to upload your content directly from Canva without going through the Display NOW Manager Canva link, you can follow these steps to show your content on your screens.
Step 1: Log in to or sign up for Canva


Navigate to canva.com and click login or sign up.
You do not need to pay for the Pro plan to use Canva with Display NOW.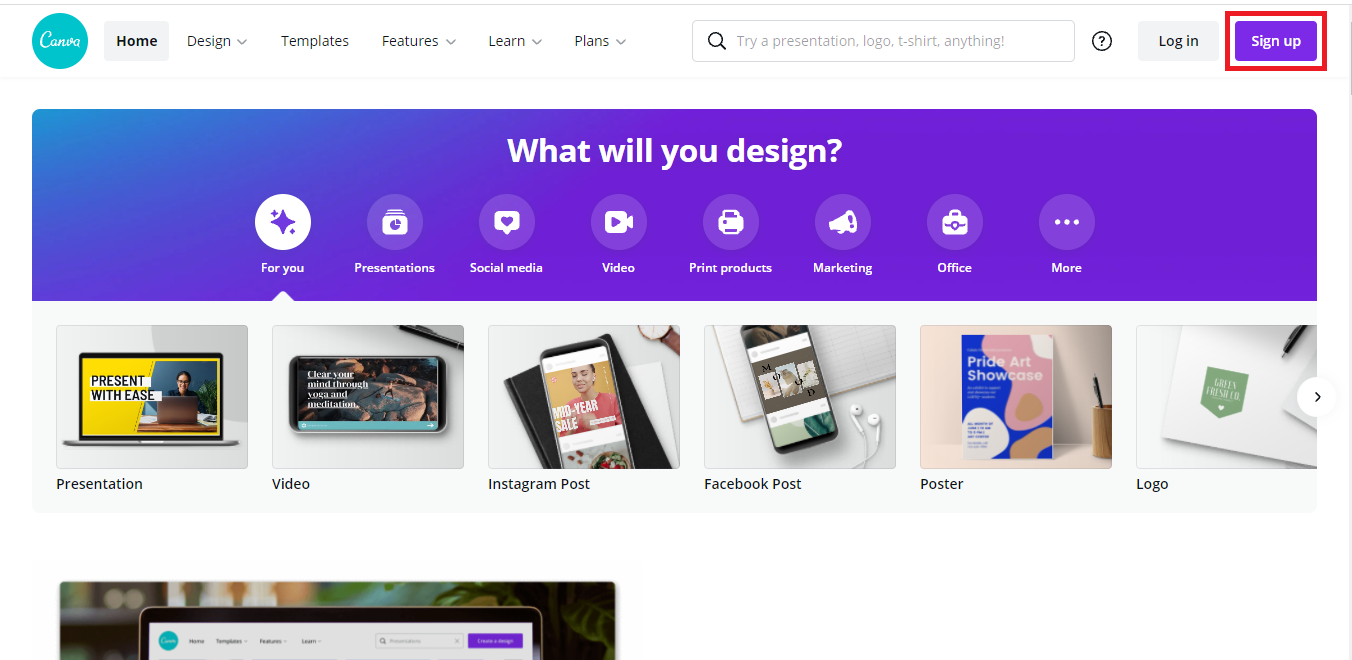 Step 2: Are you creating a new design or using an existing?
New Design
If you are creating a new design, it's important to select the Presentation (16:9) format. This will ensure that the Canva is the right size for the standard wide screen TV.
Please select "Presentation (16:9)" because it is the perfect resolution 16:9 and if any other format is selected, the link will break.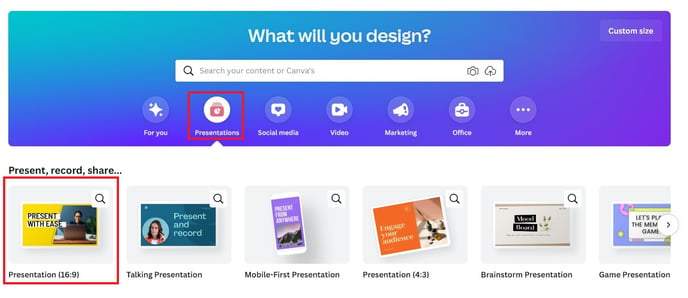 This is the page where you can create your own design. You can choose from thousands of pre-made templates and make them your own with images, text and more.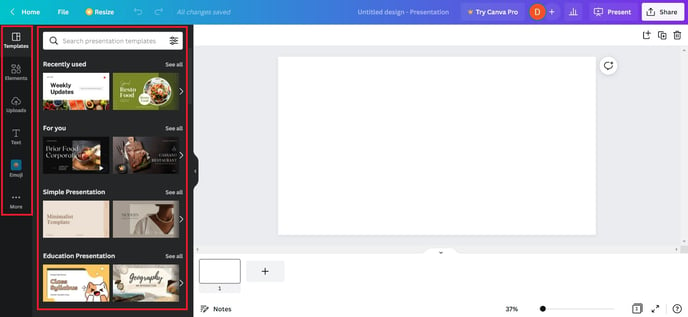 You will want to give your design a name by clicking on "Untitled design."
Once you're done creating your template, please click on "Share."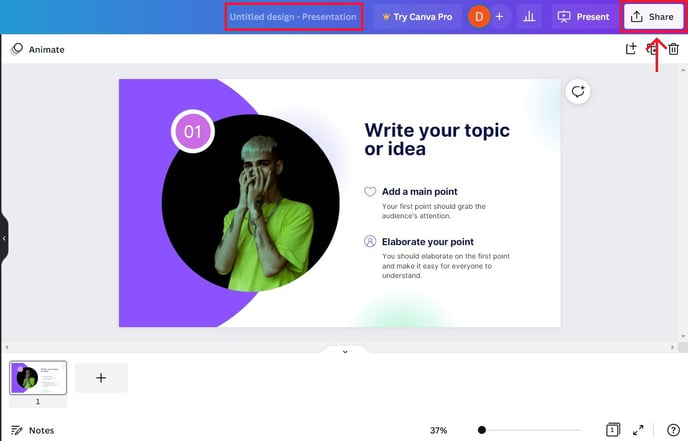 Please select the "Display NOW" option. It will export your content to the Display NOW Manager.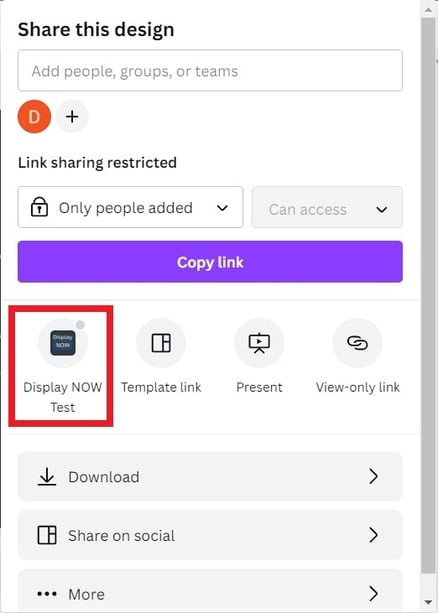 Please select File Type as "PNG," and click on save.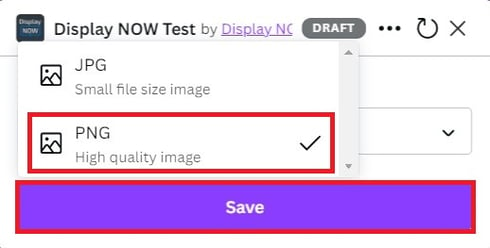 After clicking on "Save," a pop up will show on your screen saying that your design has been published. You can then cancel your Canva tab and had back to Display NOW Manager.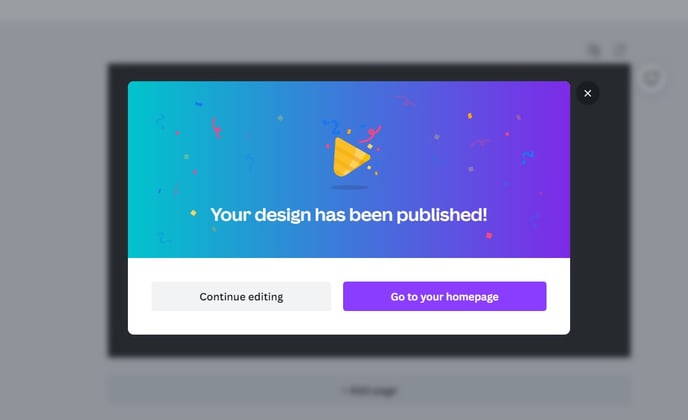 Step 3: Add/Edit the Playlist
Once you have saved your Canva content, head back to Display NOW Manager and you can also find you Content in "My Media." I named it "Tips and Tricks."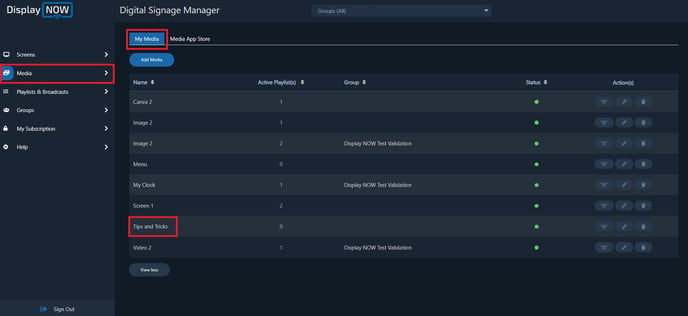 Don't see your design in the media list? Check out this article and follow the steps if you are sharing a Canva account. If you need help, feel free to chat with us.
Head over the Playlist option and select your Playlist and click on Edit.
You can also create a new playlist if you'd like.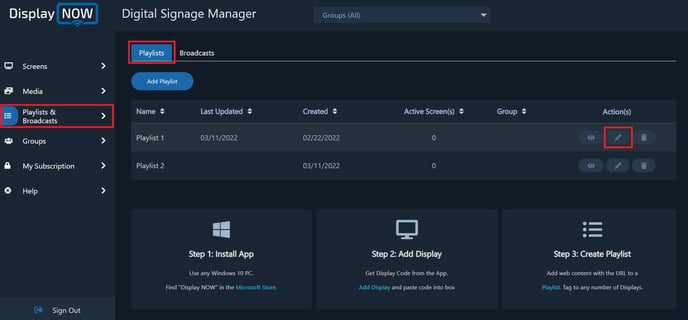 Select Canva content "Tips and tricks" (or whatever you named it) as the Media you would like to show on your screen.
Select the number of second you want the template to be played for in a loop.
Select the number of screens you want the Media to be displayed.
Click "Update" and you're all set. The Media then will be display on your screens.